Dynamic Marriage
Presented by Glenn & Sheila Hayes
Why settle for ordinary? You're 9 weeks away from an extraordinary marriage.
Dynamic Marriage is a 9 week course that will help you discover how your marriage can thrive and be more fulfilling than you ever thought possible. Based on the "Love Bank" model from the book, His Needs, Her Needs by Dr. Willard Harley, you'll learn how communication and behavior styles affect the way you and your spouse act and react to each other.
Through an interactive learning process, you'll identify behaviors that may be damaging your marriage, develop healthy ways to deal with marital conflict and take concrete steps to meet each other's needs better than you ever have before.  Classes starting soon.
Register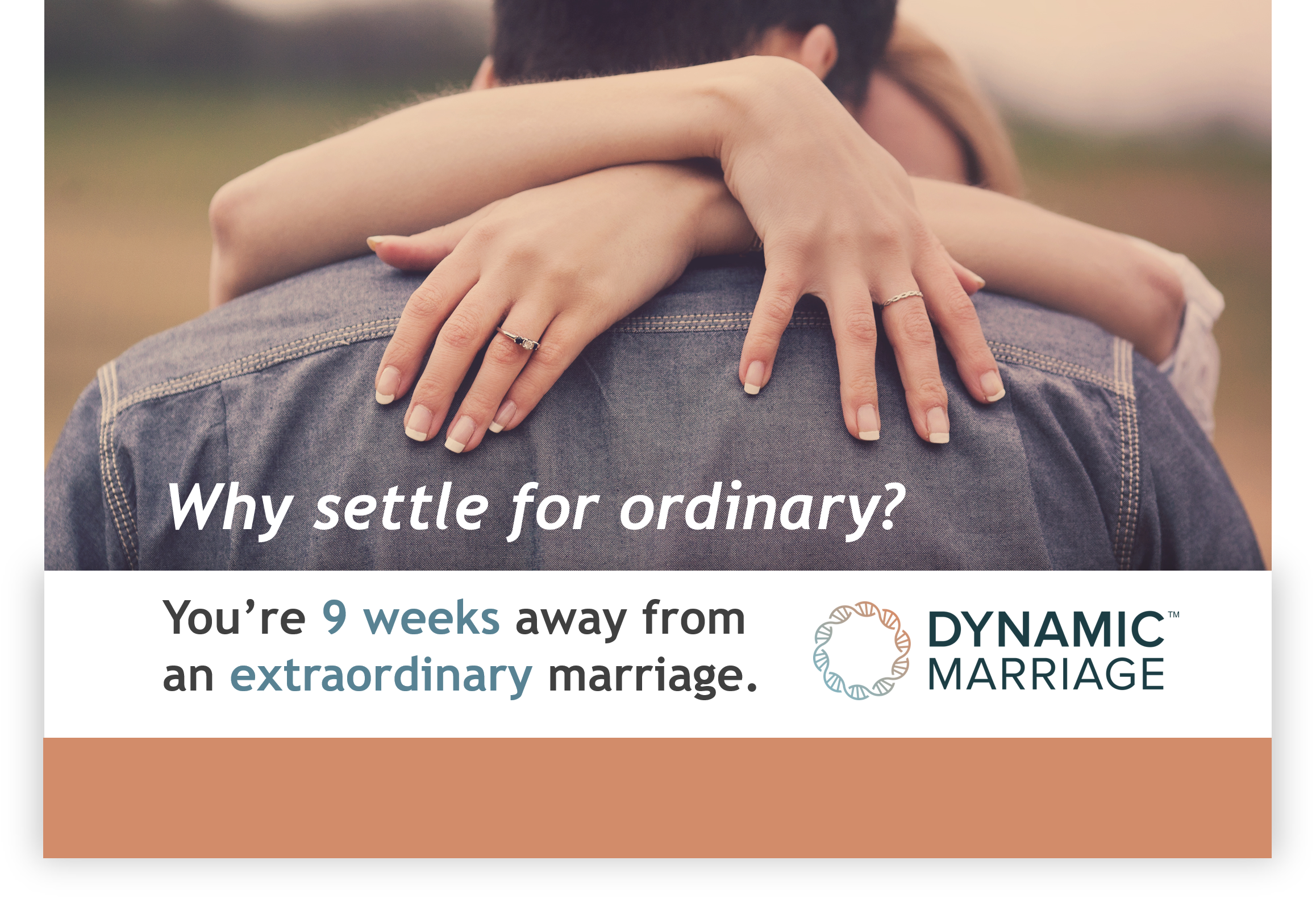 Course Information
Week after week, you'll uncover new perspectives about yourself and your spouse, and your newly acquired relationship skills will become a natural part of your daily life together. By the end of the course you and your spouse will have created a more fulfilling way of living, loving and understanding each other. You now have your own Dynamic Marriage!
Designed for up to 12 couples, Dynamic Marriage integrates 4 powerful learning techniques to transform a good marriage into a great marriage.
Facilitator Training is required to lead this transformative course.
Contact Glenn & Sheila Hayes to register for Dynamic Marriage.
Get ready to start your Dynamic Marriage
"My husband and I have only been married a year, and things have been going really well. This course has opened our eyes to a very important aspect of a forever marriage. It has opened our hearts to love each other the way that means the most to the other."
"Thank you for this class. It really has taught us to direct our energies the right places. Before we were loving each other but not meeting our needs…This class has also brought us closer to God."
"Dynamic Marriage has been life-changing and has allowed us not only to grow closer to one another but in our relationship with God…We feel like we are dating again and looking forward to our joyous future together."